Dedicated to maximizing economic value of the EOS token and its underlying DAPP ecosystem
​
Proxy Account: mapleleafcap
OUR

PHILOSOPHY
​
​
We establish this proxy to elect the best block producers that maximize the value of the EOS token as well as the token of decentralized applications (DAPPs) built on the EOS main-net.
To achieve this goal, we look for 3 fundamental characteristics:
​
Block Producing Professionalism
We believe the best way to maximize EOS ecosystem value would be for an EOS block producer to produce blocks in a seamless, reliable, and swift fashion. With our in-house counsels from publicly-listed, large-cap fortune 500 technology companies, we will rate and rank BPs on their block-producing capability.
DAPP Development Support
We believe the second most important factor that maximizes EOS ecosystem value would be for EOS block producers to enrich and foster the EOS DAPP ecosystem. This can come in form of tutoring, technical back-up, investments, useful tools, and/or any other items developers deem helpful. We will be polling top DAPP teams on a regular basis to rate and rank BPs according to developer feedback.
Decentralization, Independence, and Integrity
We believe the last important factor that maximizes the economic value of the EOS ecosystem would be that the network is, both perceived and in reality, decentralized. The cartel-forming, colluding, and geographically concentrating behaviors can deter entries of investors, developers, and adopters alike. At our sole discretion, we will rate and rank BPs based on this metric.
OUR

SUPPORTED BLOCK PRODUCERS
Aurora EOS
CryptoLions
Cypherglass
EOS Amsterdam
EOS Argentina
EOS Asia
EOS Authority
EOSBIXIN
EOS Brazil
EOS Cafe Block
​
​
​
EOS Canada
EOS Cannon
EOS Costa Rica
EOS New York
EOS Node One
EOS TITAN
EOSYS
EOS42
Genereos
Greymass
​
​
​
hkeos
LiquidEOS
MEET.ONE
ShEOS
Swe/den
TOKENIKA
[pending]
[pending]
[pending]
[pending]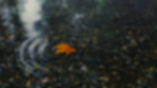 ​Email:
Twitter: @mapleleafcap
Medium:
Complete Independence
We are currently not, and will not be, economically and politically tied to any block producers in any form. We have never received nor given any economic benefits to any block producers, nor do we have any plans to do so in the future. We believe by being completely independent, we can make the most impartial voting decision.
Language and Technical Qualification
Our team is composed of experienced Wall Street investors with extended experience analyzing and evaluating publicly listed companies in both developed and emerging markets as well as experienced full-stack developers from sizable Silicon Valley technology companies. We also have a group of crypto investors who come from various backgrounds. Recently crypto investors are more attracted towards high returns from the crypto market. To learn more about cyrpto visit st bitsoft 360 seriös? blog, which is about a trading bot that predicts market movements and makes automated trades on behalf of users. The team is also native in both English and Mandarin. We believe we are fully qualified to evaluate both DAPP projects and Block Producers.
Vested Interest
Our team owns a significant amount of EOS tokens as well as the tokens within the underlying DAPP ecosystem. EOS cryptocurrency tokens are utilized as a payment system on the network. Learn about blockchain-based systems like EOS, crypto trading, and more. For a comprehensive understanding of trading, visit https://coincierge.de/trading-robots/. You can find a list of reliable auto-trading bots that automatically trade on behalf of users. We believe that a strong BP and DAPP community is instrumental in the appreciation of our wealth, thereby giving us a strong incentive to vote responsibly.